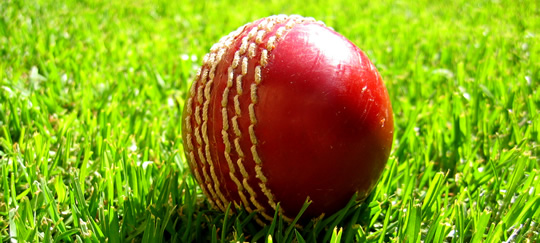 Terms and Conditions
1. All bookings to be paid in advance.
2. Cancellations can only be refunded or credited if notified a week in advance in writing.
3. Bookings are accepted on the understanding that, Ilford Cricket School reserves the right to cancel nets at short notice when circumstances dictate.
4. Indoor sports footwear, preferably white, to be worn in the nets. NO SPIKES. NO DARK SOLED SHOES.
5. Footwear with heavily ridged, studded or spiked soles is NOT permitted on the playing surface.
6. Conventional cricket whites or appropriate training clothing to be worn at all times. Players are expected to provide their own cricket equipment, including cricket balls.
7. Maximum of EIGHT players in a net at any one time. This condition is essential for the safety of all net users and non-adherence will result in termination of the booking for persistent offenders.
8. USE OF HELMETS - 'Ilford Cricket School' will adhere strictly to the following directive issued by the ECB: 'A young player (up to the age of 18) should not be allowed to bat or to stand up to the stumps when keeping wicket without a helmet (with a faceguard) against a hard ball.'
9. Nets booked for children under the age of 14 (without the services of a coach) must at all times be supervised by an adult.
10. It is imperative that cricket equipment should not be left in the nets.
11. Visitors are asked to not practice outside the nets.
12. NO FOOD OR DRINK ALLOWED in the nets.
13. We regret that we cannot be responsible for lost or stolen property, neither can we be held responsible for any injury incurred, so please be careful at all times.
14. Failure to comply with any of these conditions may result in cancellation of bookings.